The year's first House sitting week might have been and gone, but what a rip snorter.
---
The good
Bring it on home
First up - and we couldn't let the week go by without mentioning it – was Waitangi Day. Serious issues got an airing, as they should, but this year's was surely the first to have a trending hashtag, and hopefully the last where a Minister gets walloped with a rubber body part. The palaver continued, during the usual Tuesday caucus-run standup. Like the proverbial dog with a, er, tasty morsel, the media just couldn't seem to let it go. Andrew Little confirmed his status as a true professional, the journos not so much. Their reaction is priceless…
Whole lotta love
The sale of the beautiful Awaroa beach in Abel Tasman has captured the zeitgeist with thousands of Kiwis chipping in to stop the privately-owned spot being sold off to another private interest. We're with them – all of us should have access to as much of our coastline as possible as a birth-right. And because we believe you should put your money with your mouth is, a number of MPs (and staff) have also donated to the cause. Meanwhile our Christchurch MPs are hosting a public meeting in the city tomorrow to help raise more funds for the campaign.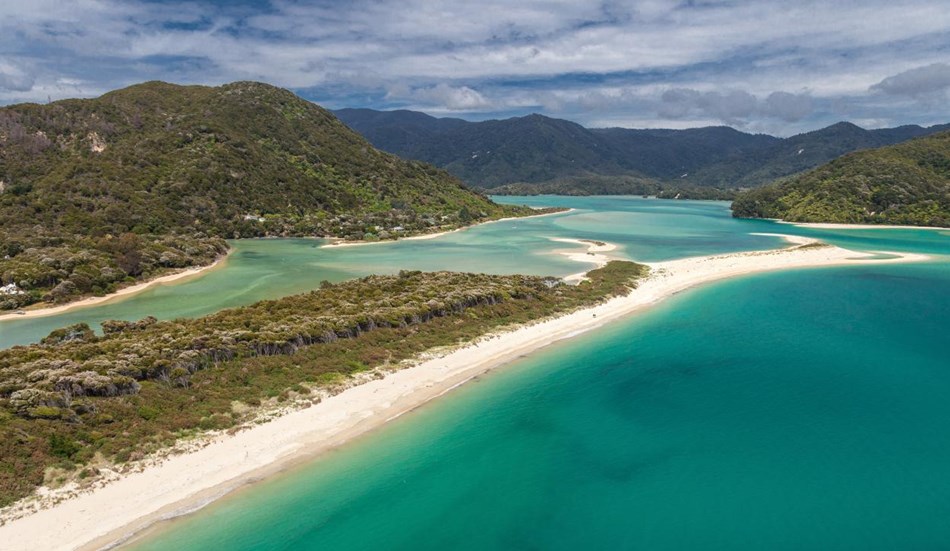 The Royal We
Deputy leader Annette King has been compared to a number of strong women in her time, including Hillary Clinton. However the new year, and a new hairstyle, has brought new meaning to the word doppelganger. The MP for Rongotai and Brit actor Helen Mirren now not only share a certain royal cred, they share an eerily similar look.
---
The bad 
Stairway to heaven
There's not too many occasions politicians get to call on the big hair days of the 70s for inspiration, but a $2.5 million grand staircase installed in the Ministry of Education's refurbed building was just too obviously something that fitted the "all that glistens is gold" category not to bring up the analogy. The 12 flights of steps wasn't the only flight of fancy the Government's refit crew came up with. There was also a 'Koru'-style lounge area, a concierge-style arrangement in the reception area, and $3.2 million of new furniture. Led Zep references aside we reckon there's other areas of education that could do with some of that cash, not the least those schools where teachers take classes in uninsulated, unheated, damp rooms.

Communication break down
More big spending was highlighted by Labour's Christchurch spokesperson Megan Woods, with CERA boss John Ombler confirming the organisation spent more than $2.5 million on public relations in the last financial year and had 19 in-house communications staff. Whoa. As Ms Woods said that compares with just 11 at the Ministry of Education and 7 at the Ministry of Health. Meanwhile CERA's latest well-being survey shows almost three quarters of Cantabrians don't have confidence in its decisions. Hmmm, perhaps it does need those spin doctors after all.
Good times, bad times
Steven Joyce found himself in a bit of a pickle several times this week. Having disparaged Labour's free post-school education plan – "If you don't have to pay anything for it, its value is nothing" – his past came back to haunt him during Wednesday's Question Time. This is the very same Steven Joyce who took 21 years to gain a zoology degree – for free. His excuse? "Back in 1981 we were all in a different system." Indeed. That same degree would cost him $19,000 today. He also got some grief from his boss after the PM had a temporary brain fade and referred to him as Steven Little. 
What the?
Staffer arriving at work on Wednesday morning had to do a double take after almost tripping over a pair of pants, lying in the middle of the basement carpark. At first glance it looked like a pile of dirty rags. Taking a second look, however, it was clear these were not just any old discards, but the bottom half of someone's suit. Not only that they were of the finest Italian cloth. They were duly delivered to security as 'lost and found'. However we're still imagining all sorts of scenarios as to how they got there.