Think Labour's got no policies? Think again.
One of the criticisms that's been floating around about Labour and Jacinda recently is that we have no policy.
And we're all like: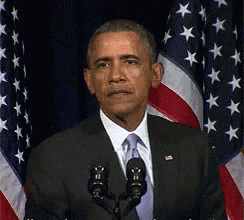 If you think that, you really need to read below.
Over the past three years, Labour has announced a policy offering larger than any other New Zealand political party. And there's more to come before the election!
It's a plan to make New Zealand even better. So have a scroll! See what's there for you, your family and see how we can make New Zealand even better together.
Crack down on speculators
Ban overseas speculators from buying our homes
Tax property speculators who flick houses within five years
Remove the speculators' tax loophole 
Build more houses
Build 100,000 starter homes for first home buyers over 10 years, including

50,000 affordable homes in Auckland
400 affordable homes in the Hutt Valley
200 affordable homes in Hamilton
1000 affordable homes in Queenstown
149 affordable homes in Palmerston North

Create an Affordable Housing Authority to fast-track development in our cities
KiwiBuild Visa so firms can get in a skilled builder from overseas if they also train a Kiwi
Relax the rules to let Auckland grow up and out
Help build a house factory in Gisborne
Make it easier for iwi and hapū  to build homes on their land
Decent housing for everyone
Build more state houses
Stop taking dividends from Housing New Zealand
$2,000 grants to help families insulate their homes or install heating
Require all rentals to be warm, dry, and healthy to live in 
Work to end homelessness
Click here to see all of our housing policies
Cut GP fees by $10 a visit
Free mental health care for high needs patients in the community
Mental health services in Canterbury schools
A nurse in every public secondary school
Fund Pharmac to get us the latest medicines quicker
Make sure all Kiwis get world-class cancer care no matter where they live
Increase GP training places
Fund the latest medicines to stop the spread of HIV
Review mental health in first 100 days
rebuild Dunedin Hospital
rebuild Maniototo Base Hospital in Ranfurly
Click here to see all of our health policies
Run a surplus and pay down debt
Adhere to our budget responsibility rules
Make multinationals pay their fair share
Create a fairer tax system where everyone pays their fair share
Help for young entrepreneurs to start their business
$200m regional infrastructure fund
Set up a Centre of Digital Excellence in Dunedin
Give unemployed young people six months work of public value
$16.50 minimum wage
Fair Pay Agreements for higher wages
R&D tax credits to encourage innovation
End secondary tax
$300m for priority infrastructure in Christchurch
Safely re-enter Pike River to recover the men
Set up a $75m tourism infrastructure and conservation fund
Make sure the Government buys Kiwi-made whenever possible
More flexible tax for business
Work with Whanganui Council to repair and redevelop the city's port.
Click here to see all of our jobs policies
26 weeks paid parental leave
$60 a week for families with babies and toddlers
Boost incomes for 70% of families with kids through Working for Families
Help with winter power bills for superannuitants and beneficiaries
Click here to see all of our family polices
Light rail for Auckland, starting with light rail to the airport
Commuter rail for Christchurch
More safe cycleways
Replace the Manawatu Gorge Route
Rapid rail between Auckland, Hamilton and Tauranga
Double new regional roads funding
Develop a congestion free network for Wellington
Click here to see all of our transport policies
Early Childhood Education
Reinstate extra funding for ECE centres that employ 100 per cent qualified and registered teachers
Require all ECE centres to employ at least 80 per cent qualified teachers by the end of our first term
Actively support establishing new public early childhood centres in areas of low-provision through targeted establishment grants. 
Schooling
Get rid of school donations
Digital devices for school kids
Replace worn out classrooms
Tertiary Education
Three years free tertiary education and training
$50 more a week for student allowance and living cost payments
Dole for Apprentices scheme to help firms taking on apprentices
Funding for night classes and adult learning
Restoring the eligibility of students in long courses, such as medicine, to access student allowances or loans beyond seven years FTE study.
School Leavers' Toolkit
School Leavers' Toolkit to to teach practical skills like financial literacy and driver's licenses 
Professional career advice for high school students
Click here to see all of our education policies
Make our rivers and lakes swimmable again
A fair clean water royalty to clean up pollution
Put a levy on bottled water exports
Unemployed young people to plant trees along waterways, learning work skills and receiving mentoring
Click here to see all of our water policies
Set targets to reduce our greenhouse emissions
Make sure all polluters are in the Emissions Trading Scheme
Ensure a just transition to a sustainable low-carbon economy with decent and secure jobs
Establish an independent Climate Commission
Fully implement the 2015 Paris Climate Accords
Click here to see all of our climate change policies
300 more police support staff
Re-open community police stations
Treat cannabis as a medical issue
End private prisons
Cut reoffending to bring down the crime rate
Click here to see all of our police policies
Keep super at 65
Restart contributions to the Super Fund
Click here to see more on super
Take a breather on immigration
Double the refugee quota to 1,500
Make sure the regions can fill genuine skill shortages